About Szent Márton Paediatric Ambulance Service
Introduction
On-site emergency care and transportation of critical state young children requires special professional, practical and instrumental preparation.
In 1999, the Szent Márton Paediatric Ambulance Service was established to help the work of the Hungarian National Ambulance Service (OMSZ) by launching special Paediatric Emergency Intensive Care Vehicles and paediatric emergency medical vehicles.
The effectiveness of our highly trained paediatric ambulance teams, our unique Children's Emergency Vehicles, and our paediatric ambulances is proven by the fact that we have helped more than 56,000 children in trouble over the past 23 years.
Our foundation does not receive direct state support, it operates from 1% income-tax offerings from individuals, corporate and private donations.
Our ambulances
Szent Márton Paediatric Emergency Service operates rescue units equipped with world-class equipment in three regions of the country, with which are able to "build" a mobile paediatric intensive care unit in minutes in any location.
Paediatric ambulance in Budapest
In and around Budapest, we are alerted to more than 3,000 children every year. But our specially equipped ambulance transports small patients requiring intensive care between hospitals throughout the country as well.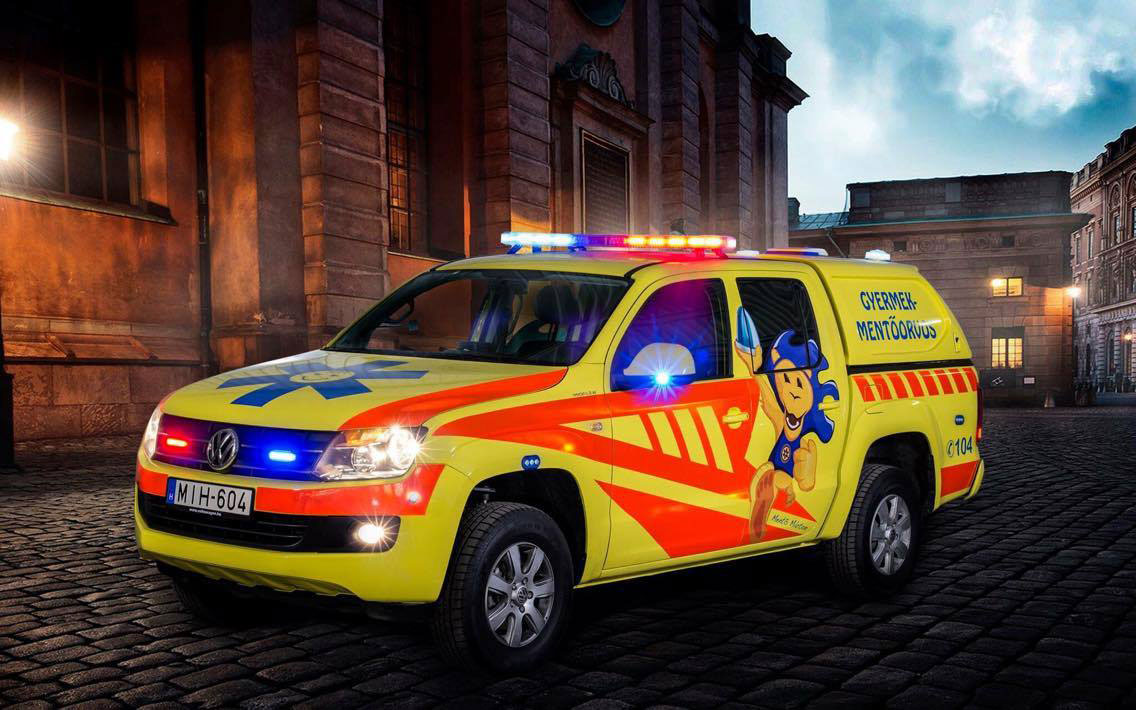 Paediatric doctor car in the North-eastern Hungary region
Our Miskolc-based unit is typically alerted to cases in Borsod-Abaúj-Zemplén county, but also treats children in other parts of the northern Hungarian region. It also participates in guarded transports between hospitals.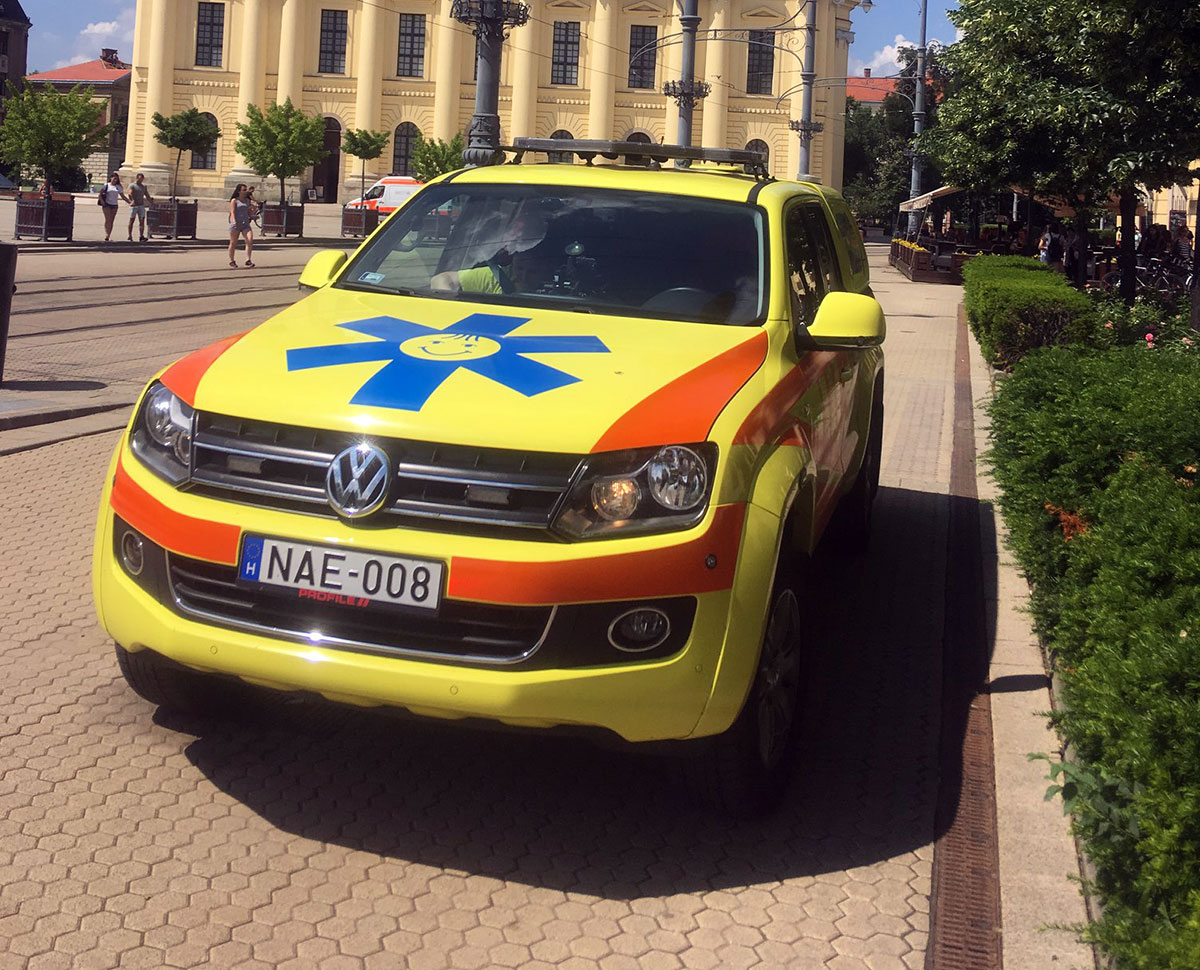 Paediatric doctor car in the Northern Great Plains region (
Észak-Alföld

region)

In Debrecen and the Northern Great Plain rescue region, we are referred to approximately 1,000 children each year. In addition, we also take care of transport tasks between hospitals, distances of up to hundreds of kilometres.
Training and Education
Our foundation's Paediatric Emergency Care and Education Centre not only trains the staff of our own child rescue units for emergency deployments, but also organizes various paediatric emergency professional trainings (to EMS personnel, doctors, teachers,…), and also manages education for civil people. Thanks to our generous sponsors, we have the most modern education and training tools and facilities.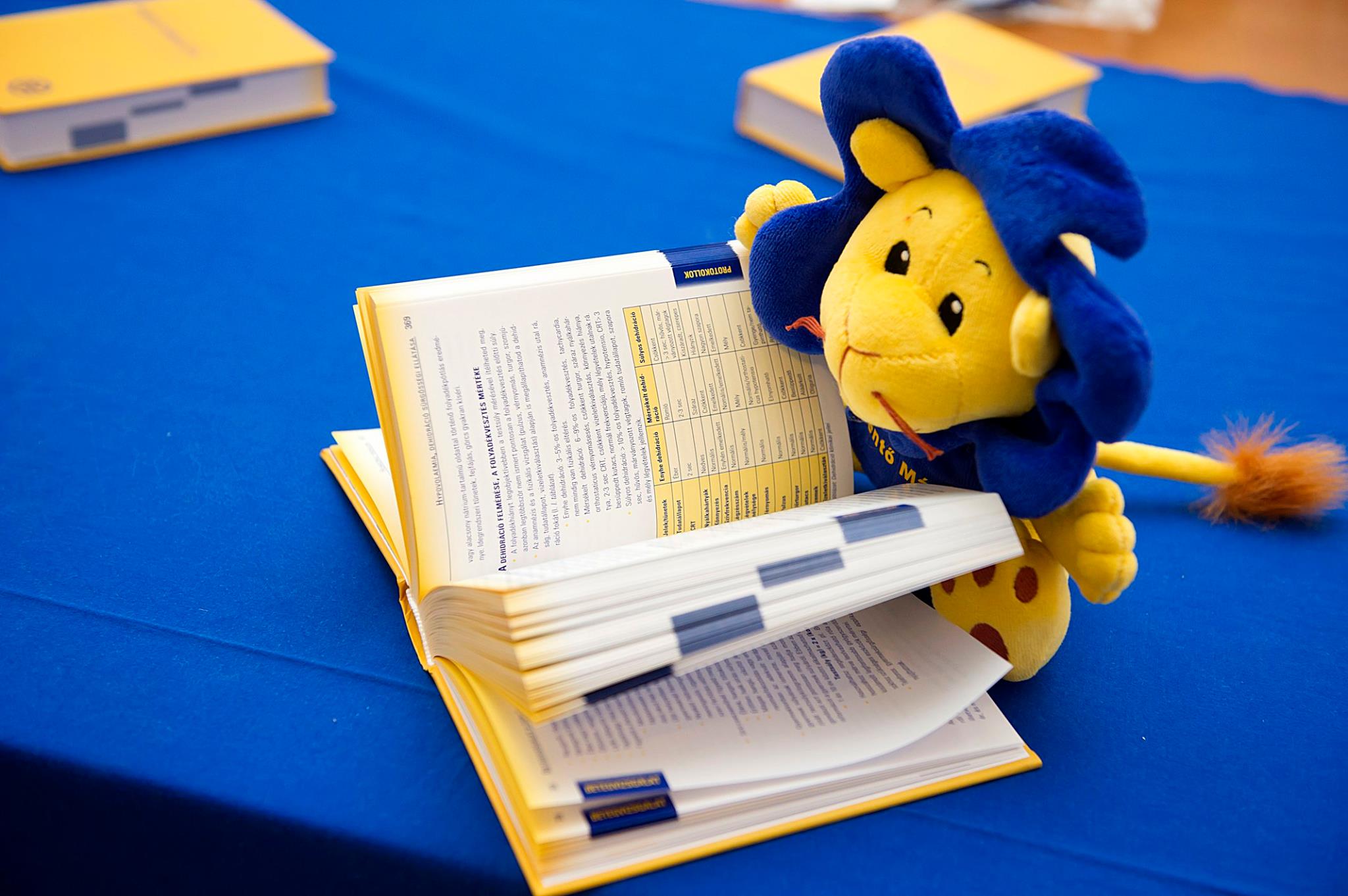 The Emergency Child Care book
For more than 20 years, our foundation has been carrying out on-site rescue and transport of infants and young children in serious, life-threatening conditions in the working frame of the Hungarian National Ambulance Service. During this time, our four child rescue units carried out more than 50,000 deployments, so our teams gained unique world class experience in this field.
Our important goal is to transfer this knowledge as widely as possible, to train domestic non-paediatric paramedics, which is why in January 2016 we published a specialist book to fill the gap. The book is entitled Emergency Paediatric Care.
The book was written by fourteen specialists, mostly working on the Paediatric Emergency Car and the Paediatric intensive care ambulance, with a specifically paediatric approach.
The 527-page specialist book briefly and practically discusses the important symptoms and therapeutic steps of diseases and injuries requiring urgent care.
The Szent Márton Paediatric Ambulance Service provided a free copy of the book to all nurses, paramedics and doctors working in the National Ambulance Service, so that this expertise and experience could reach all the country's paramedics involved in the care of children in accidents.
The value of the 4,250 books is nearly HUF 34 million. Perhaps never before in Hungary, not a single organization has distributed such a quantity and value of specialized books to so many workers free of charge.
More than 8,000 copies of the professional book have already been sold.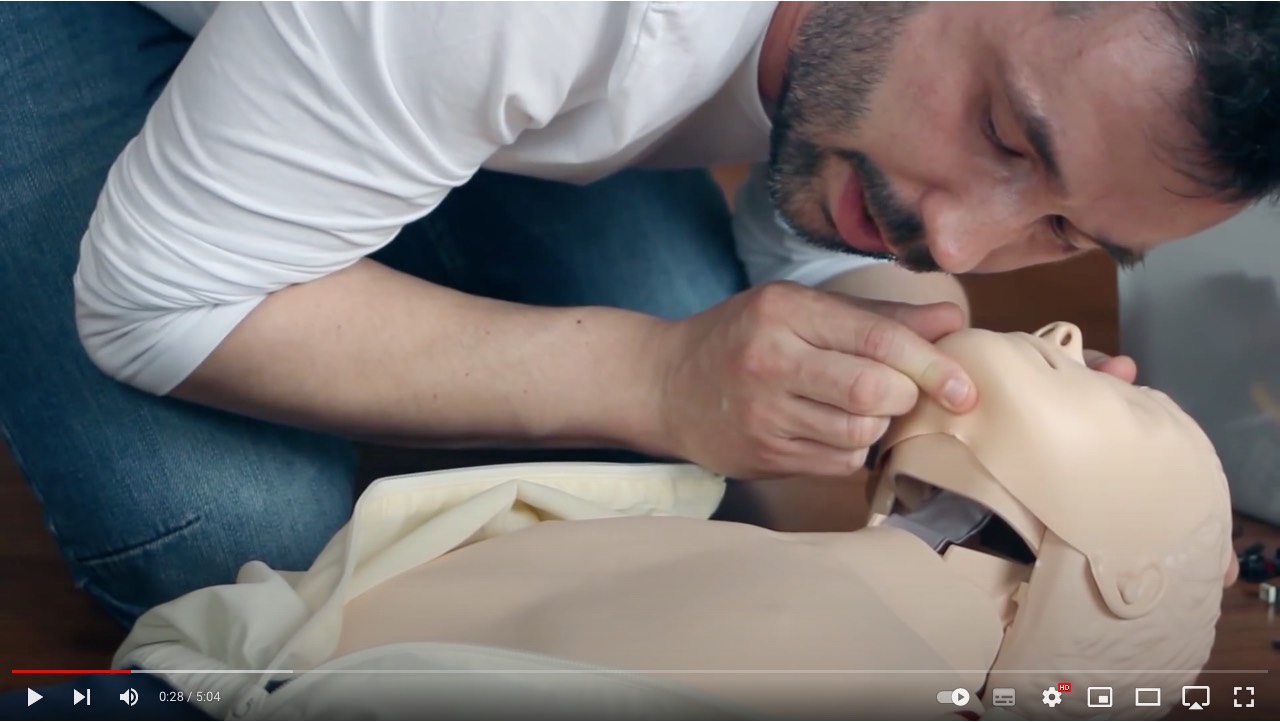 Our training videos
In our educational videos, we mainly show the most important first aid tasks related to children for civil people.
How can you support us?
Szent Márton Paediatric Rescue Association finances the operation of the doctor cars and paediatric ambulances mainly from 1% income-tax donations from the population, as well as subsidies from private individuals and companies.
In order to carry out our activities without issues, to achieve our objectives, and to do more every year for the cause of domestic emergency child rescue, please support the work of our foundation in the way you like the most.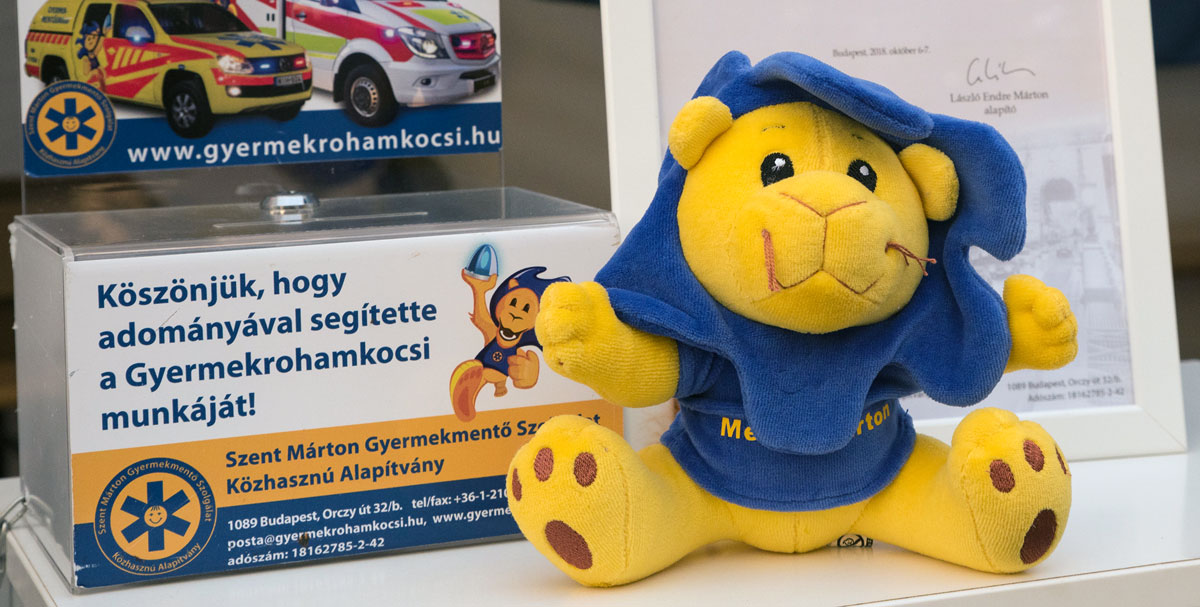 I want to help as an individual
Your support is important to us! Even if it's only a few forints. Millions of forints are collected from few forints every year.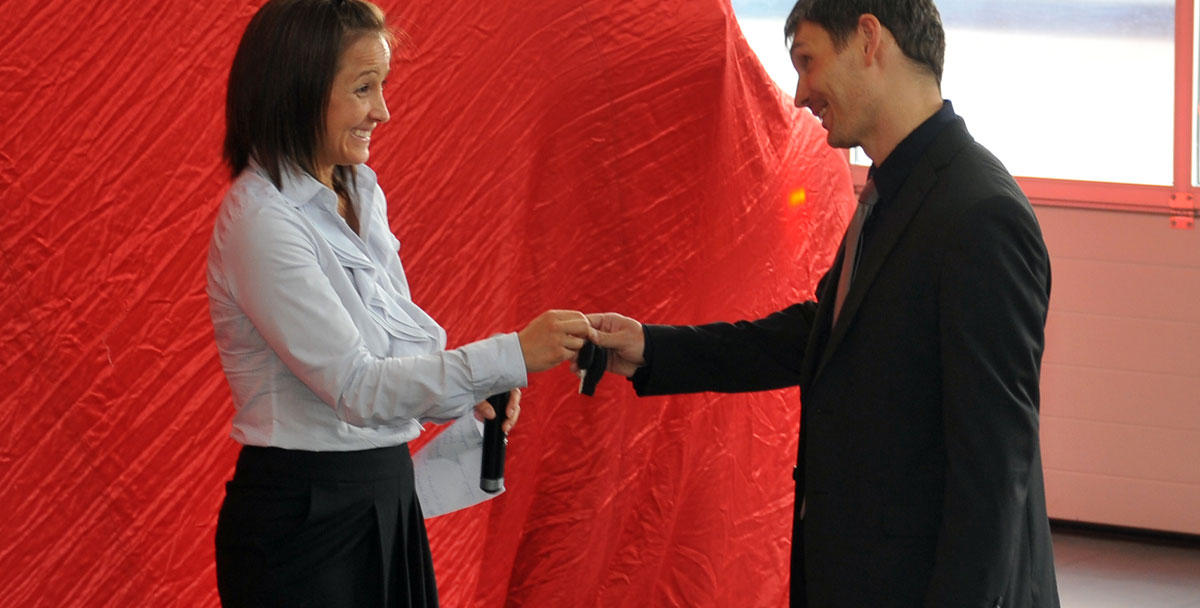 Corporate subsidies
With the help of domestic companies, we can do even more together for the recovery of the little ones.